Change My password
These instructions assume that you are logged into the Portal. If you cannot login, and need a password reset, please visit Trouble Logging In.
---
Step 1:
Click your name in the upper right corner
---
Step 2:
Click My account

---
Step 3:
Click the Settings Gear

---
Step 4:
Click Password
---
Step 5:
Change your password.
Enter your old password
Enter the new password
Confirm new password
The new password must meet password complexity requirements.
You cannot change your password more than once per day.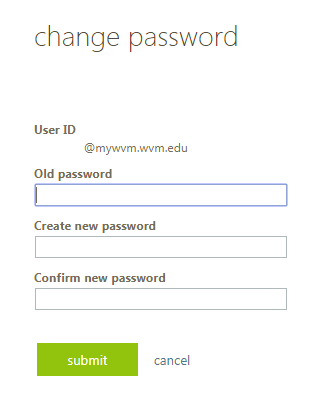 ---
Step 6:
Close Extra tabs
Close the Change Password tab
Close the My Account tab
Return to Home Tab